Jackson Hole Economic Symposium: effects and prospects ahead of the FOMC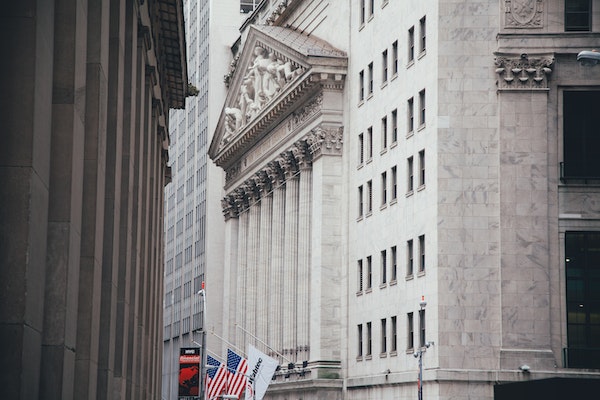 Jackson Hole Economic Symposium: effects and prospects ahead of the FOMC
The annual symposium organized by the Federal Reserve was held last Friday, August 26, an event that brings together numerous central bankers and academics from around the world.
Here, President Powell gave his much-awaited speech, as it would have given rise to important clues about the upcoming economic policy maneuvers and therefore the extent of future interest rate hikes in view of the FOMC meeting in September.
Powell's words
Some operators hoped that a time threshold would be indicated near which a lowering of the level of interest rates would be ordered.
Powell's speech, on the other hand, was more aggressive than expected: "Americans are headed for a period of slow economic growth and perhaps rising unemployment as the Fed raises interest rates to fight high inflation," he warned. the Fed chairman on Friday at the conference in Wyoming.
Isabel Schnabel - ECB board member - continued: "Central banks around the world risk losing public confidence and must now act vigorously to fight inflation, even if it drags their economies into a recession." .
On Friday, therefore, it was stated that the US economy will be subjected to a rigorous monetary policy and that this will continue - probably - also in 2023, until inflation is lowered to the threshold declared and set at the symposium. .
Rate Hike Expectations: 50 or 75 basis points?
However, no particular information was provided on the amount of interest rate increases that will be implemented at the FOMC on 21 and 22 September next. However, the goal was presented: to reduce inflation by 2%. Rates will therefore move to the necessary height to reduce inflation towards this level.
The Fedwatch tool - which evaluates the types of rate hikes based on market opinions - is fairly balanced between expectations of a 50 or 75 basis point hike.
According to Bostic, president of the Atlanta Fed, it would be reasonable to expect a 50 basis point rate hike in September to bring the official rate from 3.5% to 3.75% by the end of the year.
Fed funds futures traders are estimating a 56% probability of a Fed rate hike by an additional 75 basis points and a 44% probability of 50 basis points at the September meeting, up from 45% prior to Powell's comments.
According to Manimbo - senior Convera analyst - key elements for understanding the extent of the upcoming Fed rate hikes will be the employment and inflation data for August, out just before the FOMC on 21 and 22 September.
The Effects of Powell's Speech
All activities immersed themselves in the interpretation of Powell's speech. Shares and Crypto have fallen more (by more than 3%) and precious metals have also fallen, simultaneously with the rise in the dollar index.
Although by its very nature gold is considered a safe haven asset par excellence and a defense against inflation, it can be vulnerable to higher interest rates, as the yellow metal does not pay: this would lead to an increase in the resulting opportunity cost. from his detention.
Spot gold fell 0.3% to $ 1,732.17 an ounce on Monday, August 26, after dropping 1.2% on Friday 26 after the Fed chairman's speech in Jackson Hole.
Meanwhile, the dollar index hit 108.83, up 0.33% on Monday, after falling to 107.54 early Friday, remaining below its last 20 high. 109.29 years reached on July 14 last year. This makes the bars expensive for those who hold other currencies.
However, a more rapid recovery of the yellow metal compared to equities cannot be ruled out, which are called to face continuous falls in profits in a climate of recession: those companies that rely on cash flows and loans may encounter difficulties given the expectations of an increase in cost. some money. Furthermore, a development of problems related to cash flow for those companies dependent on retail sales cannot be excluded: in recession, discretionary income (income net of expenses deemed essential and therefore food - clothing - housing) decreases and consequently purchases decrease.
21 days to go until the FOMC meeting. The sentiment in the markets has meanwhile been heavily influenced by Powell's statements on Friday 26 August.

Sources:
LAWRIE WILLIAMS: A week dominated by Powell's Jackson Hole speech - UPDATED
Gold Price Forecast: XAU / USD to suffer downside price pressures - TDS
Esraa Ibrahim, https://en.amwalalghad.com/