15898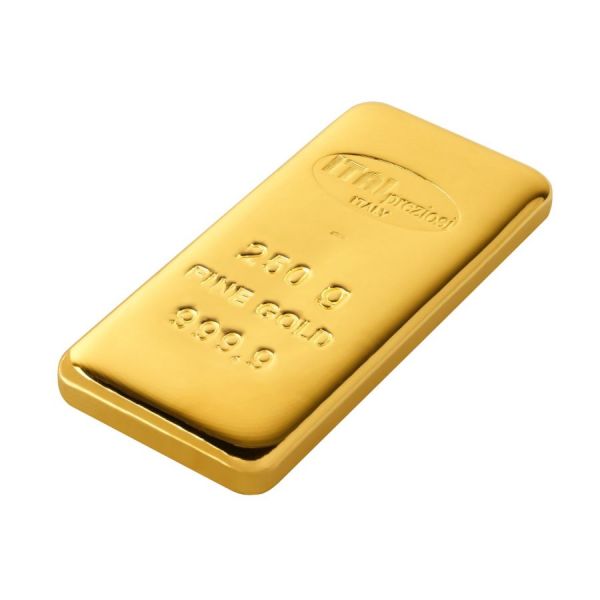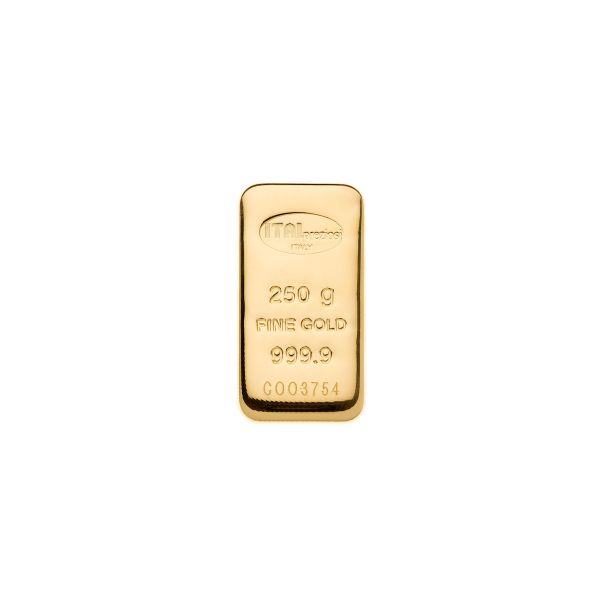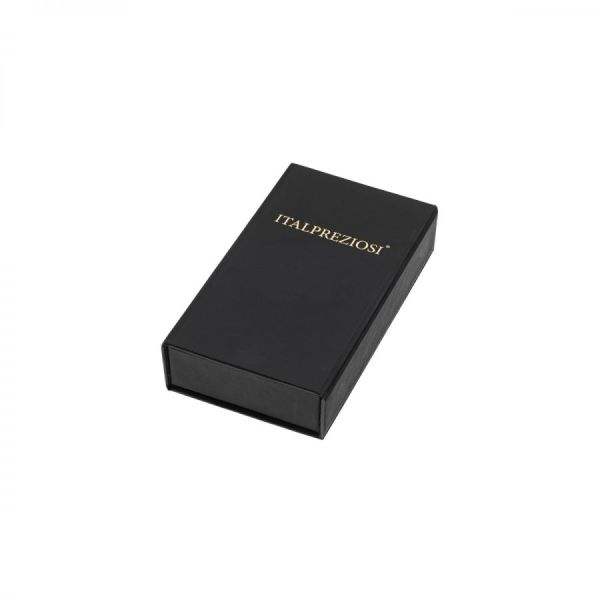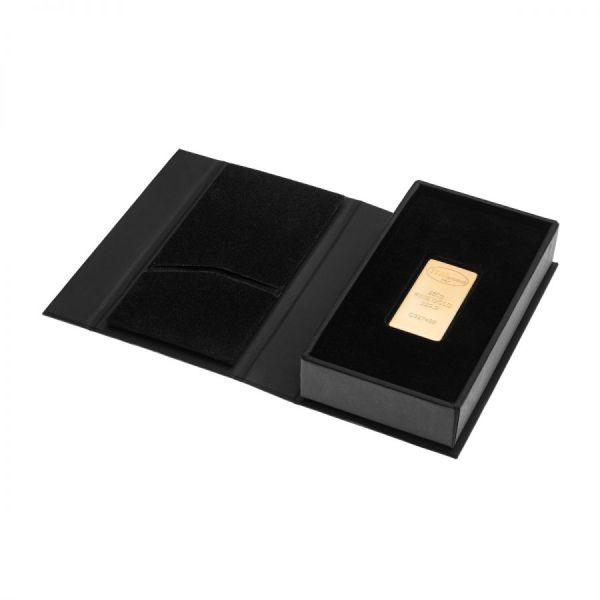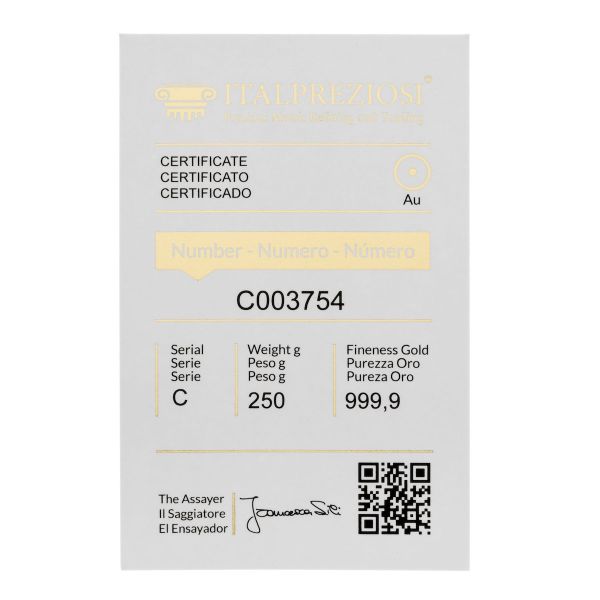 250g Gold Bars
Characteristics
Guarantee of authenticity:
Certificate
Not subject to VAT taxation
SHIPPING WITH VALUE COURIER
Details
High-quality 250g gold bars are manufactured in our LBMA approved refinery in Italy. They are an excellent option for any investor. Whether you want to convert part of your stock portfolio to gold or whether you want to boost the value of a pension plan or insurance package, gold is the ideal option. Because gold 250g bars are invariably cast rather than minted, Our competitive prices and fast delivery service allow you to add 250 grams of fine 24 carat (.9999) to your investment portfolio with confidence and ease. Plus, all gold investment bars are VAT Free to EU residents. Shop for 250g gold bars now with Italpreziosi.it
Additional informations
Italpreziosi produces gold bullions and bars, delivered with advanced technology that will produce high quality and value. The bars made from Italpreziosi obey the rules dictated from LBMA, the London Bullion Market Association, and with a minimum of 350 troy ounces (about 10.9 kg) up to a maximum of 430 troy ounces (about 13.4 kg).
The purity minimum allowed is 995.0 shares per thousand of pure gold. As for the bullions, however, all the pieces are of a purity 999,9 parts per thousand of pure gold. The bars and bullions melt bearing the serial number, the mold of Italpreziosi, the purity and the weight.
As for the silver ingots, all the sizes have a purity of 999/1000 of silver.
All products are followed by a certificate of guarantee that it attests the various quantitative characteristics. Italpreziosi is an Associate Member of the LBMA, the London Bullion Market Association, and Member RJC Responsible Jewellery Council, with certification Code of Practises and Provenance Claim Bolt-On.
All our coins are delivered in special blister packs and accompanied by a guarantee certificate. the year of coinage in the picture is purely indicative.
This product is delivered without blister and is not accompanied by a unique certificate of guarantee. The year of minting in the photo is purely indicative.