BCE: A 'wait and see' approach
BCE: A 'wait and see' approach
During the usual press conference that follows the announcement on the rate decision, Draghi answered to a question pointing out that the option of resorting to 'helicopter money' - that is resorting to an extraordinary measure by which the money is given directly to citizens and companies without the mediation of banks - "was not discussed". He also reiterated that rates will remain on the minimum for a long time, even after the end of the quantitative easing plan scheduled for March 2017.
The reaction on the markets has been volatile both for the cross Eur / Usd – that after went to area 1.14 is now returning around area 1:13 in the afternoon - and for precious metals, gold and silver, that are in the spotlight.
During the press conference the two metals have fallen sharply, with the price of gold that went from 1,270 $/oz to 1250 $/oz in just an hour, with minimums of $ 1,243 $/oz, while silver lost 1 $, going from 17.7 $/oz to 16.7 $/oz. This impact on prices was probably due to the change Eur / Usd, which fell around area 1.13 $.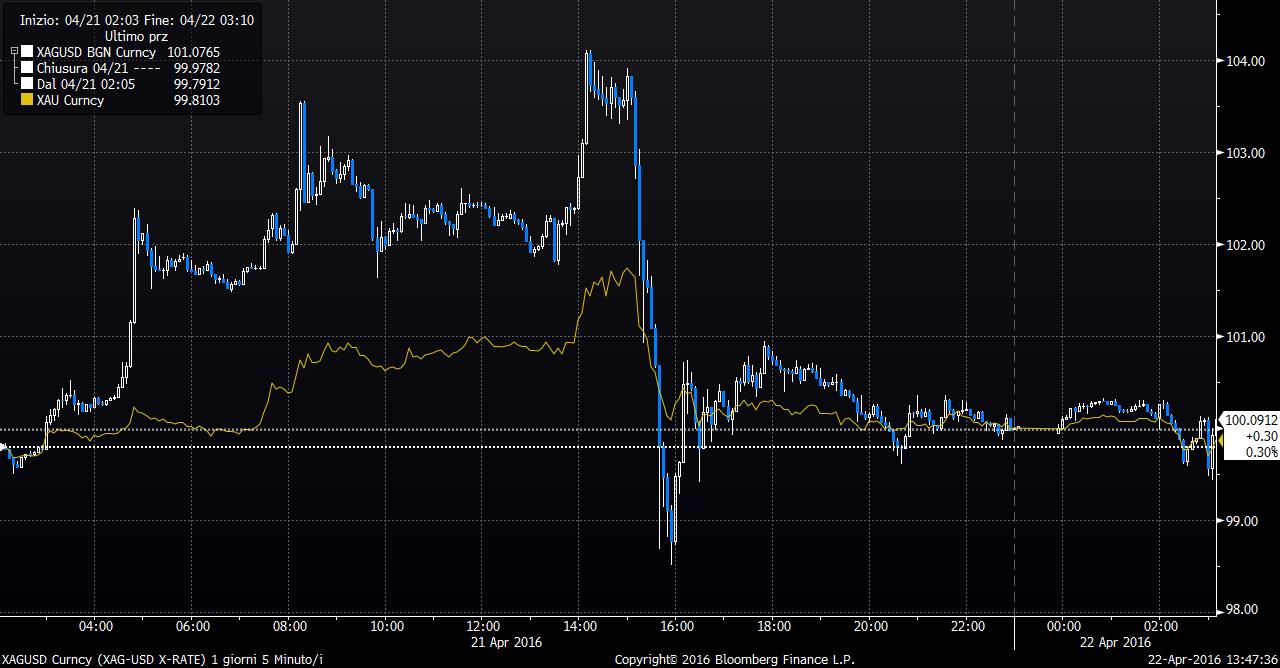 Edoardo Biagini